Things To Do
After securing your spot at the Sands Beach Club Resort, every day can be a new selection in the proverbial box of chocolates. The surprises here are virtually endless. This may not be a box of Russel Stover, but you can rush on over to any number of a myriad of amusements and attractions to unpack their thrill and their intrigue as you get a better taste of the Myrtle Beach, SC community and the Grand Strand region as a whole day after day during your beach vacation exploration.
Entertainment
The Myrtle Beach, SC entertainment scene complete with live shows and beachside fun is what this vacation hub is really good at. From the variety shows, musical productions and headlining superstars to the amazing water sports, excursions and independent or guided tours, you will not be lacking for a place to go, someone to see or something to do.
A few hot spots in the Myrtle Beach, SC region are Legends in Concert, Medieval Times, Pirates Voyage, The Carolina Opry and the Alabama Theatre. You can check out the websites for any of these venues to learn about the current schedules for the premier presentations that will be happening during your beach vacation getaway in the Grand Strand region. Many of the shows are top rated and come highly acclaimed. The talented musicians are phenomenal, and the song selections are nothing short of foot tapping, hand clapping and inspiring to say the least. Packing up fun for the entire family, you will want to pick out at least one live event to savor during your beach vacation getaway as you come and go from the Sands Beach Club Resort in Myrtle Beach, South Carolina.
Golf

Myrtle Beach, SC golf holds a special place in the hearts of golfing enthusiasts all across the globe. Golf started in the Grand Strand region back in the 1920s, and today there are more than 100 golf courses to choose from that dot the landscape with impressive design appeal as they connect your vision with beautiful beaches, marshes, riverfronts and woodlands as you have a ball across the driving ranges, fairways and putting greens. Some of the links are private. Most are open to the public, and many are award-winning. You can check out the courses at Myrtle-BeachGolf.com. No matter your skill level, Myrtle Beach, SC has a course for you. Like milk chocolate, dark chocolate, chocolate with nuts, caramel or cream, the golf courses are just as sweet and diversified. From world champion courses, par-three courses and play-at-night courses to miniature golf courses, 9-hole courses and executive courses, you have more than a few available options to draw from.
Amusements
Myrtle Beach, SC packs a punch when it comes to daytime activities and nighttime attractions. Offering family fun to all ages, Myrtle Beach, SC has a myriad of amusements that are sure to burst with flavor. No matter your appetite, whether you prefer land or sea relaxation or fun, you can find it here. There is always something to explore in the Grand Strand region as you head out from the Sands Beach Cub Resort to experience the opportunities that are awaiting your discovery. Huntington Beach State Park, Brookgreen Gardens, Wild Water and Wheels, the Myrtle Beach Boardwalk, the Children's Museum of South Carolina, Ripley's Aquarium, Wheels of Yesteryear, Battleship North Carolina, Broadway Grand Prix and more are top of the line venues that will give you a sweet taste of the Eastern Seaboard.
Shopping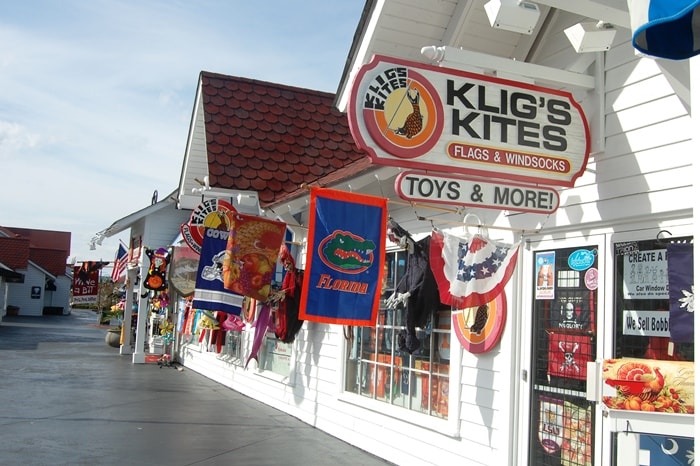 Be reminded of your Myrtle Beach, SC beach vacation each time you shop in the region and select that perfect piece to take back home with you. Whether Bargain Beach shops for beachwear and beach wares or an arts and crafts fair that features the works of many local artisans, you have the ability to shop from chain establishments as well as from independent entrepreneurs. Additionally, the outlet malls, flea markets and malls are prevalent here as well. They provide your favorite name brand merchandise as well as those fun and new design ideas that you may have never run across before previously.
Get in the mood to shop until you drop, and experience shopping in a whole new light when you engage in this activity here in the Grand Strand region. Barefoot Landing and Broadway at the Beach not only offer shops, but they also extend to guests live entertainment and tropical appeal as you experience these venues. A few more shopping venues to check out when you head out from the Sands Beach Club Resort are The Market Common, The Hammock Shops Village, the Coastal Grand Mall and the two Tanger Outlet Centers. And then whatever you do and wherever you end up shopping, do not forget to purchase some saltwater taffy. This is a tasty treat that makes a great souvenir as well for your family and friends back home.
Dining
Your dining experience in Myrtle Beach, SC will be memorable as you spend time with your loved ones enjoying a good meal and reminiscing about the activities of the day or look forward to the discoveries you plan to make later. Experience a culinary retreat during your beach vacation here as you come and go from the Sands Beach Club Resort rental condo. There are literally hundreds of dining establishments, seafood shops and dessert spots. Experience the unique menus, ambiance, daily specials and southern hospitality as you frequent the different eateries. Getting a taste of the tropics has never been so easy. There are a myriad of national chains and local favorites, seafood buffets, dinner cruises and beachside cafes. With nearly 2,000 restaurants along the Grand Strand to choose from there is something to tantalize the taste buds and satisfy the appetites of everyone.
Water Sports and Adventure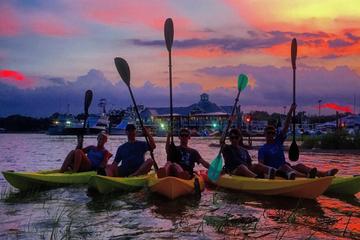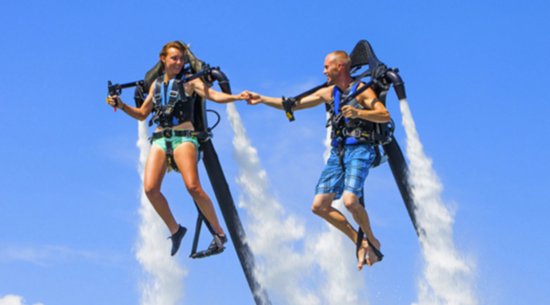 It is only natural that being surrounded by the Atlantic Ocean, Intracoastal Waterway, rivers and marshes, inlets and water parks that water would play a large part in the vacation experience for those who venture out to the Eastern Seaboard and come and go from the Sands Beach Club Resort rental condo and resort complex in Myrtle Beach, South Carolina. There are so many opportunities for you to experience the water whether on it, under it or above it. You may never get over it or have enough of it. No matter if you want serenity or spontaneity, a retreat or an adventure you can find it here. From Jet Ski rentals to SCUBA diving lessons and from banana boat rides to fishing charters these are just a few options. Try parasailing, skydiving or both. Visit a seaside water park and be captivated by the thrill of the water slides and rides.
Here are just a few water related venues that you may want to check out during your beach vacation in the Grand Strand. The Blue Wave Adventures Dolphin Watch Tour is a fun, excitement-filled adventure that is both unique and enjoyable. Offering the original, most experienced and eco-friendly excursion along the South Carolina coastline, Blue Wave Adventures Dolphin Watch Tour will have you encountering dolphins for those picture-perfect moments to upload on Instagram or post on Facebook. This venue also offers kayak trips for an adventure of a different kind as you explore the Eastern Seaboard from the surface of the water. Blackbeard's Pirate Cruise is another superbly fun encounter. When you step aboard the largest pirate ship in the Carolinas to hunt for Blackbeard's Treasure, you will realize why this interactive, family fun outing is an unforgettable experience. The Big M Casino is a luxurious gaming yacht that features some of your favorites like Blackjack, Craps, Roulette, Texas Hold'em Poker and more. The buffet on board is excellent, too. The slots are lots of fun. It is a win-win scenario when you cruise from Little River, just minutes from Myrtle Beach, SC to realize this floating casino experience.
Black River Outdoors is a kayak center with amazing guides who can show you a part of the Grand Strand that most visitors to the Myrtle Beach, SC area tend to miss in its entirety. Two-, four- and six-hour guided kayak ecotours are offered to a wide section of locations up and down the Grand Strand region. Advanced tickets are required, and tours tend to sell out; so, if this is something of interest to you, be sure to secure your seat pronto. The Voyager Deep Sea Fishing & Dolphin Cruises offers one of the largest and most comfortable fishing boat experiences in the Carolinas. Half day, one day and even 24-hour trips are available. This may just be an adventure cruise of a lifetime; so be sure to catch a spot on board so you can reel in a grand time. This is a must for fishing enthusiasts and for anyone who enjoys looking for dolphins as these creatures swim and dive in and out of the waves in their natural habitat. Last but not least, Myrtle Beach fishing piers provide great fishing action just from a different vantage spot. Watch others fish or enjoy casting a line to see what you can catch. Piers often also boast of a tackle shop to set you up for the big catch. You can also purchase some special items to your tackle box to take back home with you after your Myrtle Beach, SC vacation at the Sands Beach Club Resort becomes a tale to reminisce about.
Property Location
Location: Oceanfront
Area: Shore Drive
9400 Shore Drive
866-878-2750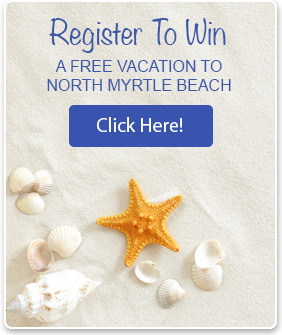 Disclaimer
Myrtle Beach Vacation Rentals is not affiliated with onsite management or the HOA of this complex.